Esports Entertainment Group has announced a multi-year partnership with Harris Blitzer Sports & Entertainment (HBSE), which will see VIE.gg become an official partner of esports organisation Dignitas.
Dignitas currently fields teams in Apex Legends, Super Smash Bros. Melee, Rocket League, SMITE, Clash Royale and CS:GO. The partnership will see VIE.gg provide safe and transparent P2P esports betting to Dignitas fans.
"Esports Entertainment Group and Vie.gg offer a premier destination for our fans to engage with the games they love in ways that play upon a competitive spirit that is decidedly Dignitas in nature. The future of Dignitas is bound to our fans and the way they engage, interact, share and are moved by our content, products, players, streamers and more. commented, Dignitas CEO Michael Prindiville. "The partnership with Esports Entertainment Group and Vie.gg is extremely natural; we are connected in our shared dedication to developing and amplifying the gaming space in this period of rapid and inspiring growth, and as it blends naturally with entertainment, music, lifestyle, and more."
Dignitas' Rocket League, CS:GO female teams and Super Smash Brothers players will now include VIE.gg on their team's jersey, live streams and social media branding. Additionally, Dignitas players and influencers will co-host twelve streams, highlighting various betting storylines across some of esports' best titles.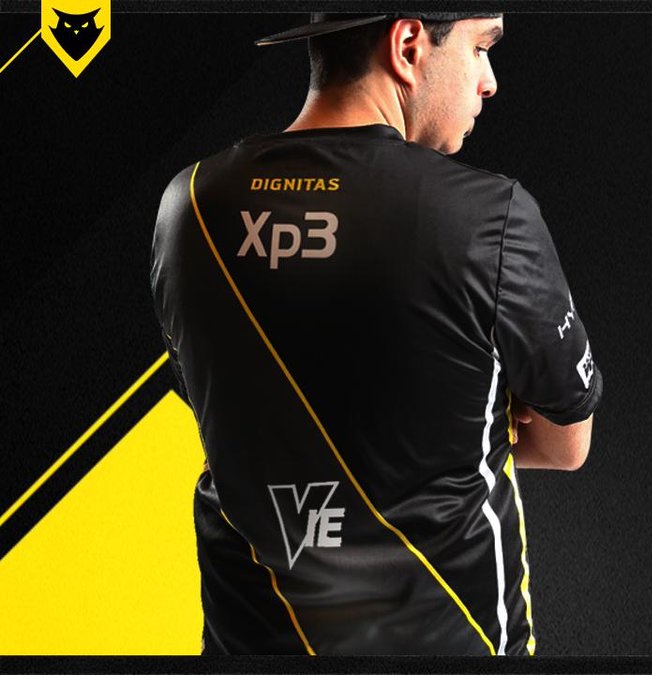 The Dignitas.gg website will also display a website ticker, showing upcoming betting opportunities across eight esports titles; CS:GO, League of Legends, Dota 2, Call of Duty, Overwatch, PUBG, Hearthstone and StarCraft II.
Grant Johnson, CEO of Esports Entertainment Group, added "I am very proud of this new partnership with HBSE and their Dignitas esports brand, which is founded in our shared common beliefs of player safety above all else.  I look forward to sharing our incredible product with Dignitas' highly engaged fan base over the next three years and beyond. For Esports Entertainment Group, a partnership of this calibre is a significant milestone for our shareholders and tremendous validation of both our P2P esports wagering model and future plans within the esports world."
HBSE recently announced the acquisition of Clutch Gaming which marks the return of Dignitas to the League of Legends Championship Series (LCS) in North America. The esports organisation previously fielded teams in both North America and Europe before franchising came into play. Clutch Gaming will continue to compete in LCS under the label throughout the season before rebranding to Dignitas in 2020.