The esports fighting community has always been one of the most passionate gamers and fans in the scene. From Smash Bros. to Street Fighter, there is always an electric, high-octane energy in the air at every event.
Unfortunately, in comparison to a top-tier esports title such as League of Legends or CS:GO, there are nowhere near as many events, especially Tier 1. This means that fewer sportbooks will look to cover them actively, especially beyond that of match winner markets.
But don't worry, it's Unikrn to the rescue! Hot off the back of their recent Streamer Betting offering, they've recently announced their Virtual Street Fighter offering. With a library of 1000s of Street Fighter V CPU generated matches, a random match and round is selected and live-streamed with betting markets available. This offers 24/7 Street Fighter action, ready and waiting.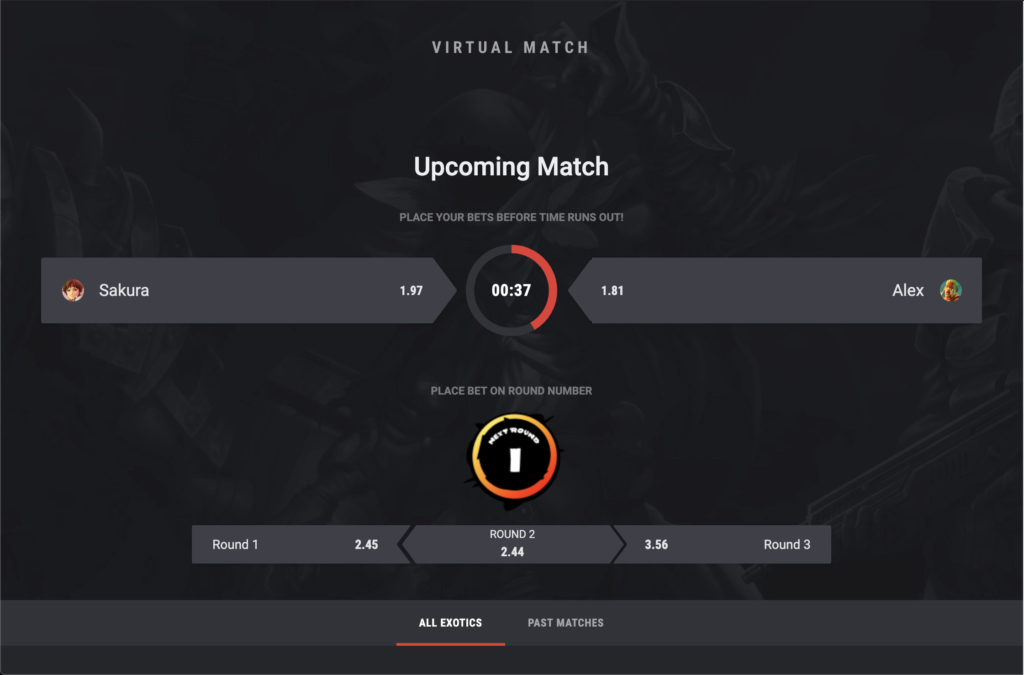 Unikrn Virtual is pre-populated with over 1000 possible rounds, out of which one is selected at random. The pool of possible rounds were selected to ensure high-quality, professional-tier esports competition. The goal is for Unikrn Virtual to provide the full-bodied experience of live esports without any of the delays, outages or down time of live matches!
With regulator-approved RNG generation, a random round is selected from the existing pool of past matches, giving the same thrill and experience esports bettors are used to. There are a range of traditional markets, spanning from your match winner and exotics you'd expect from Street Fighter games, as well betting on the RNG itself. RNG bets cover which round is randomly selected from 1, 2 or 3, as well as the number of stacked wins for the CPU on the match that is selected.

A similar offering is also provided for CS:GO but instead uses a historical library of pro matches, choosing a random match and round to place bets on. More esports titles will be covered soon as Unikrn continues to expand their offering. After the initial gathering of historical matches and algorithm configuration, the service essentially runs itself, so it's very well scalable.
It is an enjoyable experience to watch and bet on with Unikrn Gold, Unikrn's crypto token as a more passive experience than live matches. We're excited to see how the platform continues to expand across different titles and if it proves popular with bettors.