Launched in early 2018, Rivalry has become well known in the esports industry with it's tactical partnerships (Fnatic for one) and it's popular free-to-play Thunderdome offering. Building its core around key esports titles Rivalry has continued to expand its features and functionality.
This core offering was comprised of the following titles:
Counter-Strike: Global Offensive
Dota 2
League of Legends
Overwatch
Call of Duty
Hearthstone
Starcraft 2
As esports viewership has continued to grow and Rivalry has seen an ever expanding fan base, they have in turn expanded their esports betting title offering. In addition to their existing 7 titles, they've introduced an additional 14 popular esports to their roster.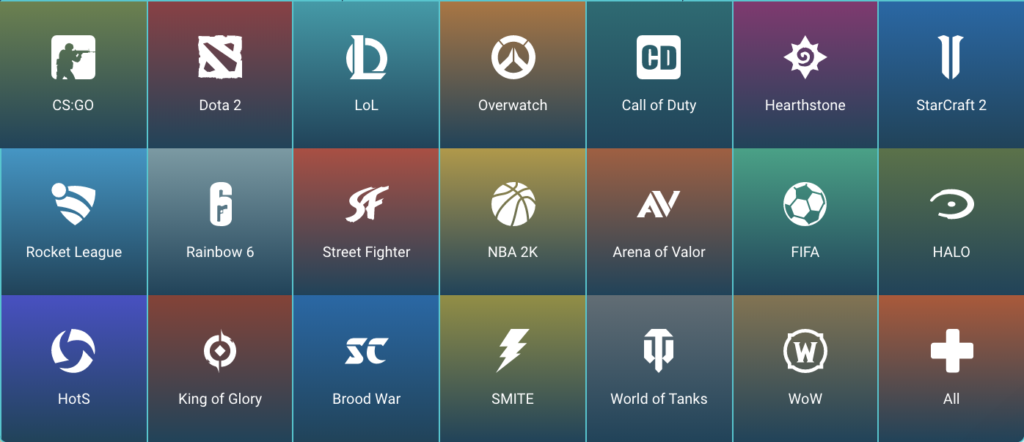 Each game will boast the range of markets you can expect from their core titles, including prematch, exotic and live betting markets. Want to know what title's they will be covering? Just check out the list below:
Arena of Valor
Fifa
Halo
Heroes of The Storm
King of Glory
NBA 2k
Rainbow Six Siege
Rocket League
Starcraft: Brood War
Street Fighter
Smite
World of Tanks
World of Warcraft Arena
World of Warcraft MDI
"At Rivalry we are constantly listening to our customers and the esports community at large. Since launching last year it became clear to us that our user base has a huge diversity of interests beyond our current offering and expected more from us." Head of Sportsbook Evan Van Luven continues, "We are always striving to live up to those expectations and pleased to announce today that we are tripling our title offering, and will continue to rapidly add where we see demand."
We're excited to see Rivalry continue to expand their available betting markets as demand continues to grow. With coverage of more niche markets like Rocket League and Street Fighter, we've no doubt that their community will build in numbers quickly.
Evan added, "We are thrilled to be serving a community that we are also part of and deeply passionate about. Growing our esports titles is just the beginning of a massive increase in product offerings you can expect to see from us over the next couple months. We can't wait to share with everyone the many projects we have been working on."
Other top rated sportbooks
[sportbooks id="178523″]