Becoming involved in the esports sector is thankfully on the rise, with more and more celebrities and public figures recognising the industry and taking steps to be a part of it in one way or another. The latest to join in partnership with an esports organisation LDN UTD, is English Grime rapper and MC, Mr Paris Moore-Williams, known better by fans through his stage name, 'P Money'.
The joining of both parties has one clear, determined motive and that is to give amateur gamers the opportunity to venture forward into the professional leagues and to channel their energy into campaigning against knife crime along the way.
Knife crime in London has escalated dramatically this last year, with countless victims, often in their teens, targeted without reason. Working under the tagline '#GrimeAgainstKnives' youngsters and those with an interest in gaming will have the option to do something productive and meaningful with their time, keeping them off the streets and possibly on the road to a promising future. Hosting a free event on June 27th at the Lewisham Shopping Centre, London, LND UTD will be there on a trial basis, ready and willing to sign any potential young interest up for the opportunity to become an esports professional player. The event allows players and Grime artists to go head to head in an Apex Legends gaming task, all the while being live streamed on Twitch to establish the lions from the lambs.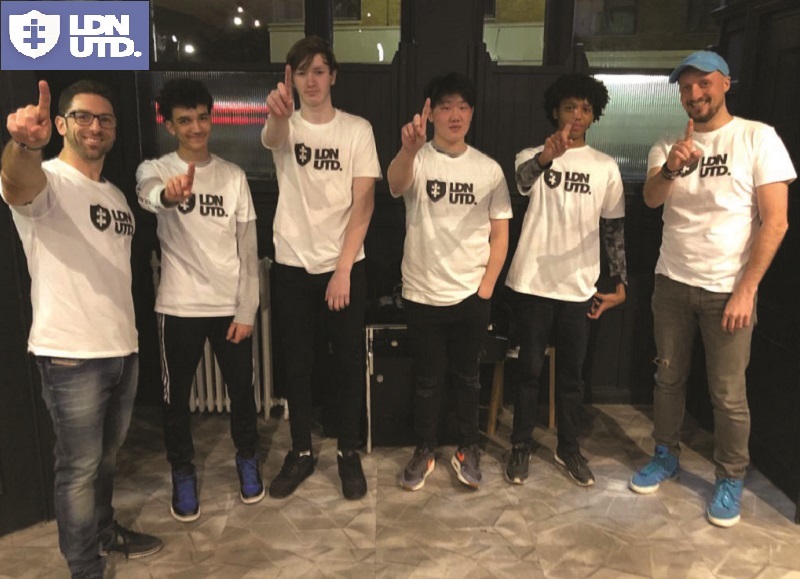 LND UTD's CEO, Mr Oliver Weingarten spoke happily about the opportunity this partnership allows and the why they feel it is an important time to intervene:
"As a grassroots e-sports organisation, we are aiming to provide opportunity and accessibility to gamers of all backgrounds and the chance to further a career in gaming, while aligning with societal benefits; whether that be on education around health, nutrition or life skills […] We want people to get off the streets, get educated and get gaming. We're very excited about this tournament, especially due to the momentum we have built from our Fortnite tryouts. It will be fantastic to see the hottest stars in grime playing side by side with potentially some of the best Apex Legend players LDN has to offer. […] We are also grateful for the support from P Money."
P. Money also had the chance to express his feeling towards the collaboration and made it clear that he fully respects his partners for all of their hard work so far:
"Big up LDN UTD for giving a chance for young gamers to show their skills, hangout and do something positive with their time. […] Grime and gaming go hand in hand, both having strong communities. I still love gaming and would have played professionally if knew how to when I was young, but now LDN UTD are giving out those opportunities. […] I'm looking forward to the event, especially since it's in Lewisham Shopping Centre on the 27th."
To have esports tied in with such an important global issue such as knife crime is a monumental move for the UK industry and one that could be rippled via other countries and cities worldwide. Being the face of a prestigious campaign to help youths get on the right track and by keeping young people safe is one more positive step to bringing esports into all communities.