2019 has been an underwhelming year for PUBG esports, with the initial hype of the title beginning to pale in comparison to competitor titles like Fortnite.
The inaugural season of PUBG Global Series after it's competitive scene was taken over by it's publisher wrapped up on November 24th with the PUBG Global Championship. Although the series reached peak viewers to compete with top tier esports titles, a number of teams have been voicing concerns about the future of the ecosystem. Without teams willing to compete at a high level, there won't be a pro scene.
It's not only casual viewers that will suffer if teams begin to cease operation in the scene. When a title becomes less popular we will start to see sportbooks either reduce or cease trading markets on the title, as the cost of data will gradually outweigh dwindling demand. We saw fantastic betting traction around the Fortnite World Cup, but the PUBG Global Series didn't pull in near the same figures.
Two teams to have pulled out before 2020 are Ghost Gaming and Team Reciprocity, two big names in the PUBG scene. The players have been released and haven't retired, so we may see other rosters pick them up, but that's yet the be confirmed.
Today we announce the release of @GhostMiccoy @ShrimzyPUBg & @VegasPUBG and departure from PUBG. Two years of tournaments online and around the world, the team has made the org proud in all their endeavors. Wishing them the best in their competitive PUBG future and beyond. pic.twitter.com/tLkgczftfX

— Ghost Gaming (@GhostGaming) December 12, 2019
As of January 1st, 2020, the #RECPack will be leaving @PUBGEsports.

It has been a wild ride for the past year and half, as we have created many memories with our players.

We wish them nothing but the very best. Thank you @Scoom, @ShivPUBG, @UdyrMayFire, and @mOnKeY_LeSinge! pic.twitter.com/KZNlDRwnrH

— Team Reciprocity (@TeamReciprocity) December 20, 2019
Coming into 2020 PUBG will look to better sustain competing teams as a draw, but we're yet to see how this will be implemented and adopted. We'll also be seeing 4 seasonal tournaments planned for the coming year, with 3 regional qualifiers throughout the year and a finals culminating in November.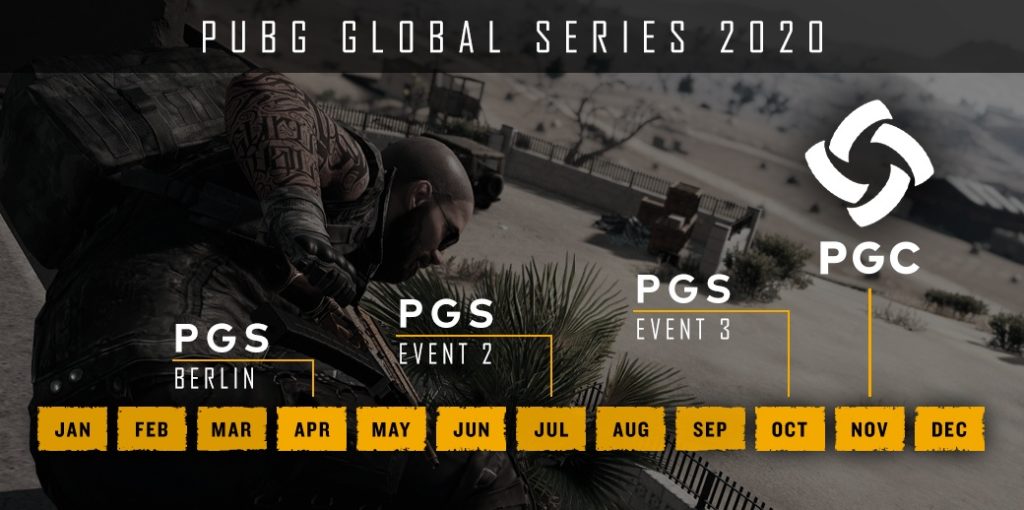 Accelerating the successful PGC-item sales program from the 2019 PUBG Global Championship is also a core component of the PGS. After distributing more than $6 million USD in prize pool and crowdfunding to teams at the 2019 PGC, PUBG Corporation will create new in-game items for each PGS event to supplement prize pools and generate additional revenue for participating teams.
In 2020 we predict that the mobile variant of the esports title will start to become more prominent and more funds will be allocated, but we still have a soft spot in our heart for desktop PUBG, even if the scene shrinks. EsportsInsider have reported on plans for its mobile esports efforts in 2020, with the competitive mobile scene being divided into four levels, with an overall prize pool for the year of $5 million.
[sportbooks game="14″]