NICKMERCS' MFAM Gauntlet June will be kicking off on Tuesday the 9th, let's take a closer look 
NICKMERCS released the schedule for the June edition of the MFAM Gauntlet. The tournament starts on June 9th in qualifier week 1, week 2 will start on June 11th and week 3 on June 22nd. These qualifier events work the same as previous where 100 teams have a set amount of time to score the most points possible. The winners of these qualifiers will be able to participate in the Main Event on June 29th.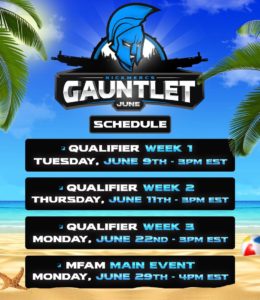 Main Event Format
The Main event gives teams 3 hours to score as many points as possible. By taking their highest 5 games and adding them together. Following this the 8 highest scoring teams will be put up against each other in a single-elimination bracket. With the top 6 winning a cash prize. The winner takes home $24,000. Last month the highest overall K/D for the squad was 16, it has not been confirmed if that is the same for this month.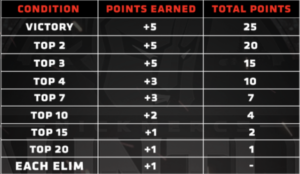 Competitors
Competitors from amateur players to streamers to Call of Duty League professionals will play in NICKMERCS' MFAM Gauntlet June. This makes the competition extremely tough. In May the highest scoring team was LEGIQN, BabyDillster, Speros and Parad12e with 486. While 8th place scored 416, leaving not much room for error if you wish to qualify for bracket play. The MFAM Gauntlet is different to Warzone Wednesday as placement matters. If you're top 3, the best play may be to wait for the other 2 teams to fight. As getting top 2 will grant you 5 more points, without having to risk dying and placing 3rd.
NICKMERCS' MFAM Gauntlet June will be streamed on the MFAM Gauntlet Twitch Channel with the qualifiers being streamed on Nick's own channel. Your favourite competitor will also be streaming their POV.