It seems Infinity Ward's silent patch to Modern Warfare has resulted in spawn changes and little tweaks to the game. Causing unrest within the competitive community 
After professional Call of Duty League players agreed to GA the Merc Foregrip, Snaking and auto tactical sprint. Many other weapons have been getting love within scrims. This includes the Uzi, which you can find a clip of here and Chicago Huntsmen's Envoy's class setup below.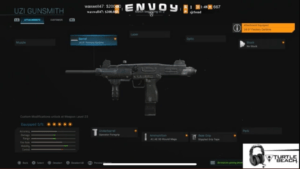 Following this, Infinity Ward seem to have updated the spawns within Modern Warfare, leading to some questionable clips. London Royal Ravens' Zer0 showed this clip on twitter.
The rumours are true spawns have changed, cannot believe my eyeballs on what we are dealing with this year with this game. pic.twitter.com/CxZAb7xHjR

— Zer0 (@Trei) June 4, 2020
Here you can see how Louqa spawns directly behind him, this should not be happening and wasn't happening before recent days. Dallas Empire's Crimsix also voiced his opinion of the patch. He said "Infinity ward with another infamous silent spawn patch". He also went on to reveal that 'last second ticks' in Domination have been removed. 
Last second ticks happen because within Modern Warfare, the first tick comes after the 5th second, instead of straight away. Because of this there is another tick at the 5:00 mark of the half. This is an important change mid-season as it affects players timings within the game and their calculations on whether they need a trip-cap or a neutral etc. 
Competitors Unrest
Skrapz goes on to say how "playing a different cod every year is hard enough at this level, imagine learning one for 7 months and then it randomly getting changed." This is also a major talking point as this patch happened a day before the Minnesota event was scheduled to happen before being postponed by a week. 
Call of Duty is the only major esport to change every 9 months and require their competitors to adapt to a new game. Florida Mutineers' Maux referred to Infinity Ward as "disconnected devs" and hopes he "never has to touch a game made by those idiots again."
These mid-season changes affect the competitive gameplay of Call of Duty as it brings in yet another skill gap. Some players may not be able to learn the game as quickly as others. This is why we see more of a divide within the league at the start of the season compared to now. However, when you bring in a new patch, the day before an event. This causes unrest within the professional players and a negative response on social media. 
CDL Minnesota starts on the 12th of June, giving players a week to learn the new spawns and other aspects of the game which may have been changed in Infinity Ward's silent patch.