The Battle Royale Game mode is taking over the world of esports. With ever increasing player numbers, a rising interest in the competitive side and more streamers going live in the genre every day, Fortnite and PUBG are extremely popular amongst today's players.
Player Unknown Battlegrounds is an online multiplayer Battle Royale Game developed by PUBG Corporation and was one of the first in the modern era of extremely popular Battle Royale games, following on from the smaller success of H1Z1 and helping to launch the Battle Royale genre into the esports scene. It has topped Steam's charts for the highest average users since the last 12 months and has also recently released a PUBG mobile version of the game, becoming extremely popular with over 20 million daily active users.
PUBG has also pushed towards esports with several tournaments and events held all over the world, seeing increased participation from players and sponsors who want to tap into this player base.
FaceIT announces PUBG
FaceIT is a production company with an independent platform for online multiplayer games. They already support several well-known esports titles such as Rocket League, Dota 2, League of Legends and CS:GO as seen in the recent London Major. Since August 2018, FaceIT has been testing PUBG on its ladder in a beta phase and has now announced their will be fully supporting the esport.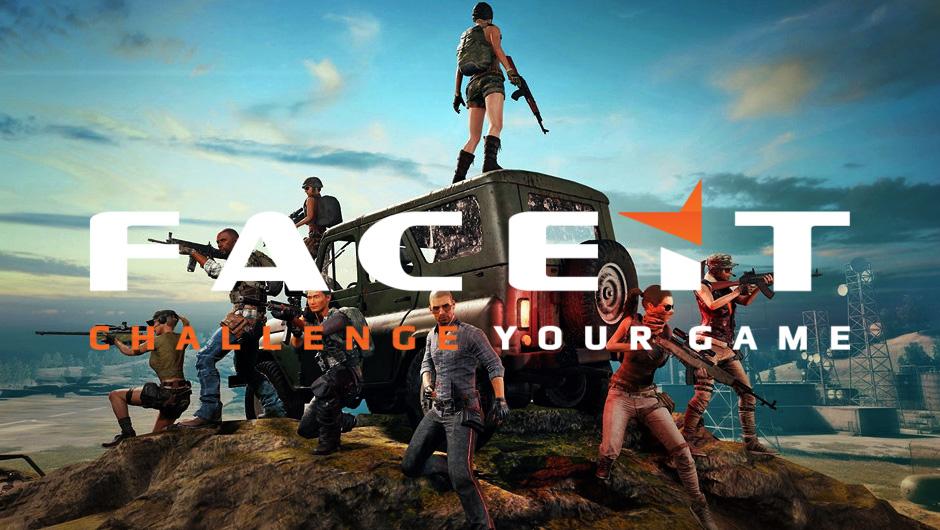 FaceIT PUBG ladder will provide players with a means to compete and achieve outside of the matchmaking system. It will ensure better anti-cheats, as well as a competitive ladder system and has announced rewards as an initiative for users to get onto their platform. The first player to secure 338 Chicken Dinners (the term used when a player wins a rounder) will receive an iconic Fiat 500 car in a partnership formed with manufacturer Fiat.
The Online league is already underway and will continue till the end of October 2018. It also provides a means for users to join 'community hubs', allowing players the option of hosting different game modes than just Squads. There will also be competitions with a cash prize for players, and you can check out the various tournaments on the FaceIT Platform.
Ladders and a sense of achievement
The biggest change for an average PUBG player would be the ladders and the sense of achievement, in contrast to the current in-game leaderboards. With FaceIT introducing divisions and leagues, players can climb out of their 'current rank' if they perform well.
PUBG on FaceIT is already going to be a success, with a fantastic reception from the existing community. The beta phase of PUBG saw tremendous success and that is the reason why FaceIT is rolling out PUBG on their platform.
We launched the BETA with tremendous excitement and in the past month we've gathered your feedback to make the experience even better. Thanks to all BETA testers, we've managed to polish the experience and squash tons of bugs so that we can open up the platform the rest of the PUBG community.

We have closed all previous Leagues early in the Season and will pay out the Ladders. We've reset everyone's stats while re-calibrating everyone's Skill Levels since we know all of you grinded a lot to climb the ranks.

As a thank you to all BETA testers, you will receive a pin on your profile in the coming days as a token of our appreciation for your hard work you've put in to test the platform.
FaceIT will introduce region locking with PUBG on its ladder over the coming weeks in an aim to drastically reduce the number of hackers in the game and provide a much better user experience. With FaceIT's anti-cheat in other FPS games considered to be some of the best in the industry, their involvement in PUBG is definitely good news for PUBG players.
We're excited to see how the FaceIT tournaments continue to evolve and if the London Major is anything to go by, how their PUBG events will transition into real-world events.