Former Spanish Formula One racing sensation, Fernando Alonso, has jumped on the esports bandwagon and introduced a new team of his own, whose name is currently unknown, that will include BRDC's (British Racing Club Drivers) 3x time driving champion, Jamie Chadwick. This new venture is actually a formed partnership between an already existing esports racing team Veloce, technical partners Logitech G and Alonso's own FA Racing Squad which is known to already compete nationally in the Formula Renault Eurocup.
Not the first endeavour for Alonso's bucket list, with the superstar holding a previous record for being involved in sim racing in a joint partnership with Spanish team G2; however after a good run this arrangement fell through and both sides decided to go their separate ways. Nevertheless, there are some big names rumoured to be involved in this new journey, including headlining players in addition to Jamie Chadwick, such as McLaren Shadow finalists Xiang Gao and Ebrahim Almubarak and 2017 eWTCC champion Alexander Dornieden.
Esports team, Veloce had already maintained a strong reputation in the esports scene and they will be effectively in charge of the sim racing department and will play a huge part of gaining success moving forward.
With a range of virtual titles in the line up for this new esports team, including favourites such as Gran Turismo, iRacing, Project Cars 2, rFactor and DiRT Rally 2.0, Fernando Alonso has quite the plan in place and is feeling undoubtably keen for this process to begin.
"I'm very excited to introduce a team of dedicated, talented drivers to represent my team for the 2019 season." Alonso also suggests in an interview that the talent involved is young and fresh and raring to go, much like he felt in his younger days: "I have hand selected some great young talents, who are ready to continue bringing success to the team."
Esteemed driver, Jamie Chadwick responded enthusiastically to the news that she is to feature as one of the drivers of the games and was one of seven talents initially chosen from the start. Having already won the title for the MRF Challenge last winter, Chadwick is the youngest, winning female driver of her time and a strong contender on the iRacing platform.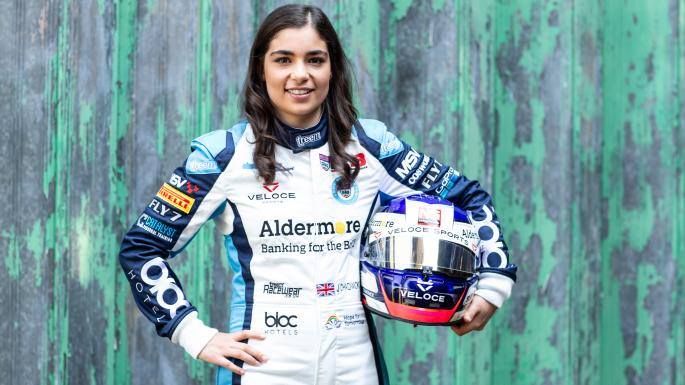 Her appearance and participation is a unique selling point for the company and likely a popular choice of champion for the fans; a win win for everybody. Chadwick's response to this new venture saw thrill and excitement:
"Joining the team with Alonso, and with my other great team-mates, will allow me to leverage my behind-the-wheel experience and formula racing skill set to compete in one of the fastest growing, competitive esports categories." She then concluded her interview with the following, inspiring quote: "With the help of my team-mates, we are pushing to bring a championship to FA Racing."
This only adds to the excitement for the games to begin and we cannot wait to see all drivers in action.
Additional information and names of other participating drivers is to be announced in the near future but racing fans are encouraged to 'watch this space' and prepare for another twist in the world of esports and further growth in popularity.