Rift Rivals and the epic rivalry between North America and Europe will once again hit the Summoners Rift this Summer. With the recent Mid-Season Invitational final between Team Liquid and G2 Esports, will Rift Rivals see EU retain its regional dominance?
This year, Rift Rivals: NA vs. EU will be returning to Los Angeles at the LCS Studio from June 27th – 29th.
FORMAT
GROUPS – Each team will go head-to-head in a Bo1 Single Round Robin to determine a regional advantage for the finals.
FINALS – Teams will play at least once in a Bo5 to determine a winning region with the following parameters:
The stronger region from groups gets to counter pick the first three games.
For the final 2 games, teams for each region will be selected at the same time with no chance of counter picks.
Similar to last year, the event will also include a Showmatch and 2v2s tournament.
TEAMS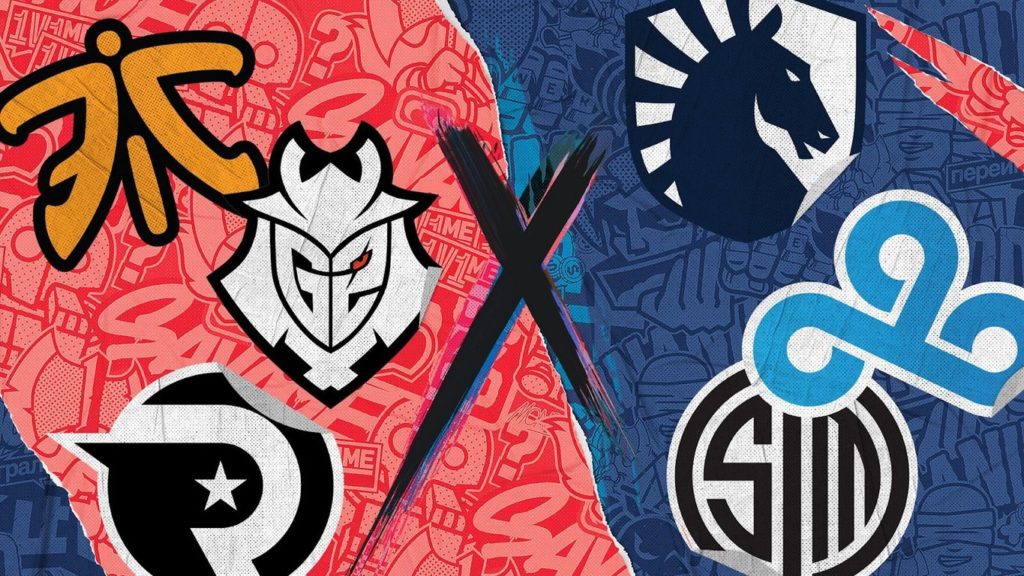 NA
Team Liquid: Jung "Impact" Eon-yeong, Jake "Xmithie" Puchero, Nicolaj "Jensen" Jensen,  Yiliang "Doublelift" Peng &  Jo "CoreJJ" Yong-in
Cloud9: Eric "Licorice" Ritchie, Dennis "Svenskeren" Johnsen, Yasin "Nisqy" Dinçer, Zachary "Sneaky" Scuderi & Tristan "Zeyzal" Stidam
TSM: Sergen "Broken Blade" Çelik, Jonathan "Grig" Armao, Søren "Bjergsen" Bjerg, Jesper "Zven" Svenningsen & Andy "Smoothie" Ta
EU
Fnatic: Gabriël "Bwipo" Rau, Mads "Broxah" Brock-Pedersen, Tim "Nemesis" Lipovšek, Martin "Rekkles" Larsson & Zdravets "Hylissang" Iliev Galabov
G2 Esports: Martin "Wunder" Hansen, Marcin "Jankos" Jankowski, Rasmus "Caps" Winther, Luka "Perkz" Perković & Mihael "Mikyx" Mehle.
Origen: Jonas "Kold" Andersen, Erlend "Nukeduck" Våtevik Holm, Patrik "Patrik" Jírů & Alfonso "Mithy" Aguirre Rodríguez
HOW TO BET ON RIFT RIVALS
If you are looking to back your favourite region at this years event, then Betway Esports has the latest outrights for you.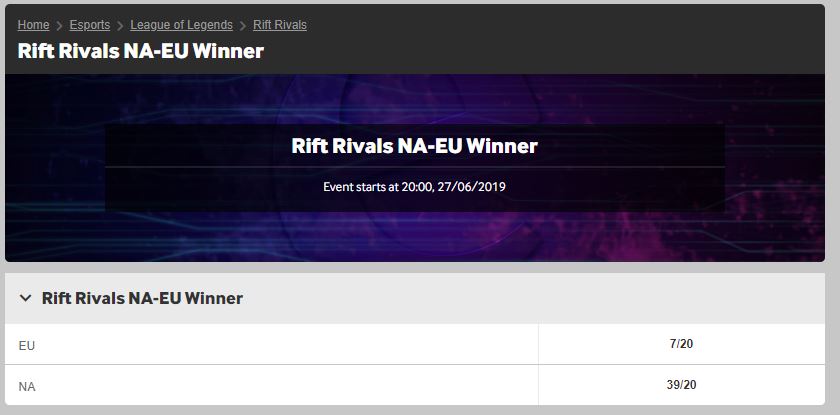 HOW TO WATCH
If you are luckily enough to live in LA, tickets for Rift Rivals are available now via lcs.squadup.com.
For those who want to watch online, you can catch all the action on here.