League of Legends Teams aren't usually seen as the rule breakers, that's an honour usually left to Twitch streamers. But that's not always the case. Between some shady behind the scenes tactics and player's violating the golden rules set by Riot Games, organisations are required to pay some quite hefty fines and penalties when they break the rules.
In a recent Twitter post G2 Esports leaked the LEC penalties spreadsheet, listing a breakdown of penalties applying to teams in the LEC, dating back to 2017. Some of these are small slaps on the wrist for players, but some infractions have incurred some large monitory fines. We've outlined some of the biggest bad boys in the LEC, costing their organisations some serious pocket change.
G2 Esports – Signing a new player after the regional MSI roster lock (€10.000)
In May 2017, G2 Esports signed a new player after the regional Mid-Season Invitational 2017 roster lock deadline. We're unable to find official documentation on the player that this directly relates to, but from cross-checking dates it looks like this would likely be European top laner, Send0o.
This penalty may have been a worthy investment though, with G2 Esports finishing the group stage 4-6 and claiming 3rd seed going into head-to-heads. After upsetting Team WE in the semi-finals 3-1 they eventually fell to SK Telecom T1 in the finals. This was before G2 was the powerhouse they are today, so this increased exposure really put them, and EU, on the map. Worth?
G2 Esports – Playing WoW Classic during Official LEC Stream (€1.000)
This is possibly our favourite fine listed. In September 2019, G2's top laner Wunder was captured on the official LEC pro view stream playing competitor Blizzard's title World of Warcraft Classic.
For this infraction, G2 Esports received a €1,000 fine for "commercial violation". Rogue was handed a similar fine for another commercial violation, resulting in the same penalty around the same time. There isn't any video evidence of Wunder's MMO mishaps documented, but it's speculated that he tabbed into WoW Classic during an LEC broadcast.
This isn't the first time Wunder has taken advantage of Pro View to troll Riot and the viewers, with regular shenanigans popping up including some paint masterpieces.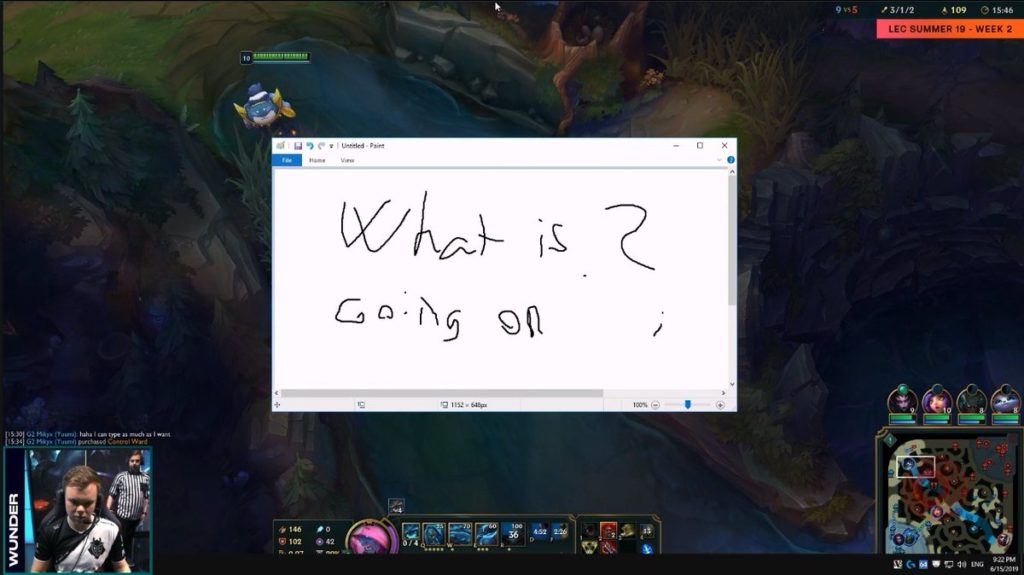 Team Vitality – Unauthorised Pause (Warning and €450 fine)
Pausing a game can be quite disruptive to players as they have to cease communication whilst still mentally remembering all their timings, positioning and plans. If this falls in the middle of a team fight it can completely change the outcome, not to mention slowing down the viewing experience. But a warning and subsequent €450 fine for a repeat offence due to an unauthorised pause is brutal!
Team Vitality – Lack of appropriate jersey for new starting player (€500 fine)
Imagine going out on a night out, wearing the wrong t-shirt and being charged €500 for it! When Team Vitality took to the stage, one of their starting players was donning an incorrect jersey which is a violation of Riot rules. He didn't come out in a mink coat so not exactly a bad boy, just an unfortunate wardrobe malfunction.
Origen – Violation of the Team Participation Agreement (€10.000)
For a period of time Origen created enough League of Legends drama to fuel esports blogs ten times over. With a series of organisational shortcomings, Riot eventually stepped in for the wellbeing of the players and imposed a mighty €10.000 fine.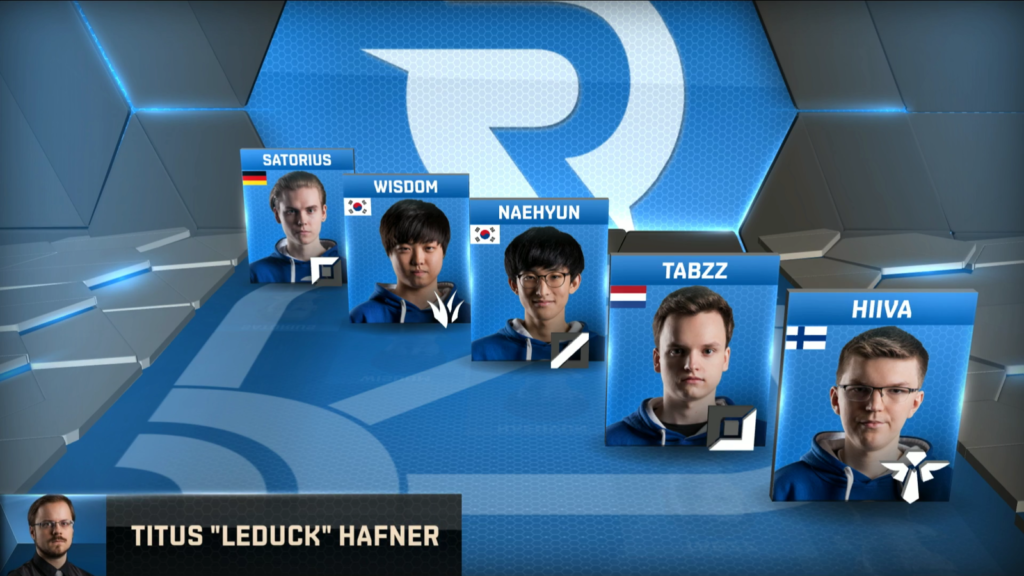 From their investigation during Spring Split 2017, Riot found Origen guilty of not setting up compliant employment contracts with their Head Coach and Substitutes, and failing to provide and execute on the required payroll framework for all their players. This resulted in a penalty against 9 cases of failure to properly set up payment structures and 3 cases of improper employment contracts.
After the Spring Split, Origen's complete player roster left the organization.