Out with the old, in with the new.
First launching in February 2017, ArcaneBet is been a long standing betting operator with a specialised focus on esports. Part of the Ultraplay network, ArcaneBet launched with two clear goals in mind; to cover a large number of esports titles, and to accept a wide array of currencies.
Over the past weeks the platform has been down for maintenance, as we were instead teased with the promise of an impending rebrand. With hints of burnt gold and a more regal look than it's existing blue counterpart, we were intrigued to see what lay in store.
The old ArcaneBet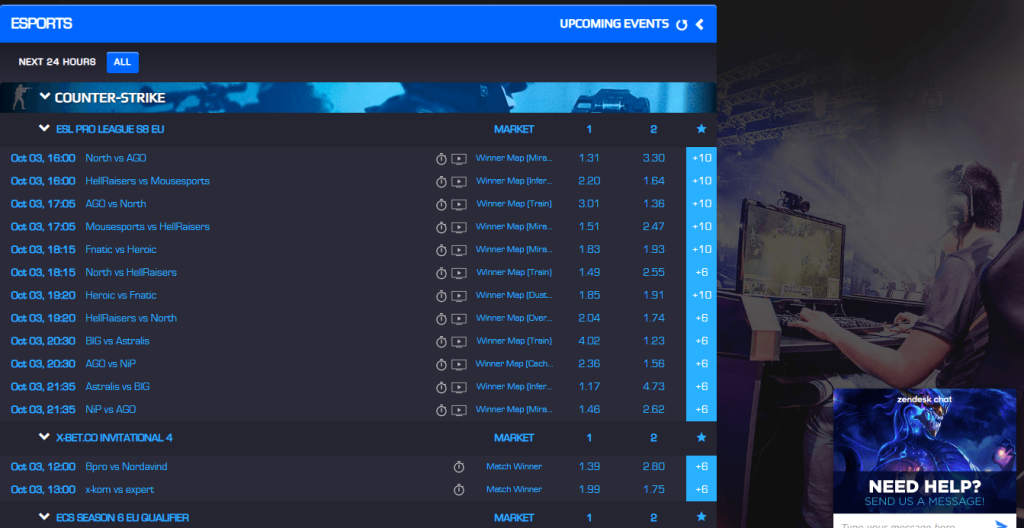 The legacy ArcaneBet platform crammed a lot of content into a small space. For seasoned bettors this could be seen as beneficial, allowing punters to quickly navigate between esport, match and market. It's no surprise that this interface didn't benefit new bettors though, with data being extremely overwhelming at first glance. Scores were aligned right, rather than by the respective team and without team logos it could be hard to spot a match at a glance.
But the days of neon blue are now behind us.
The new ArcaneBet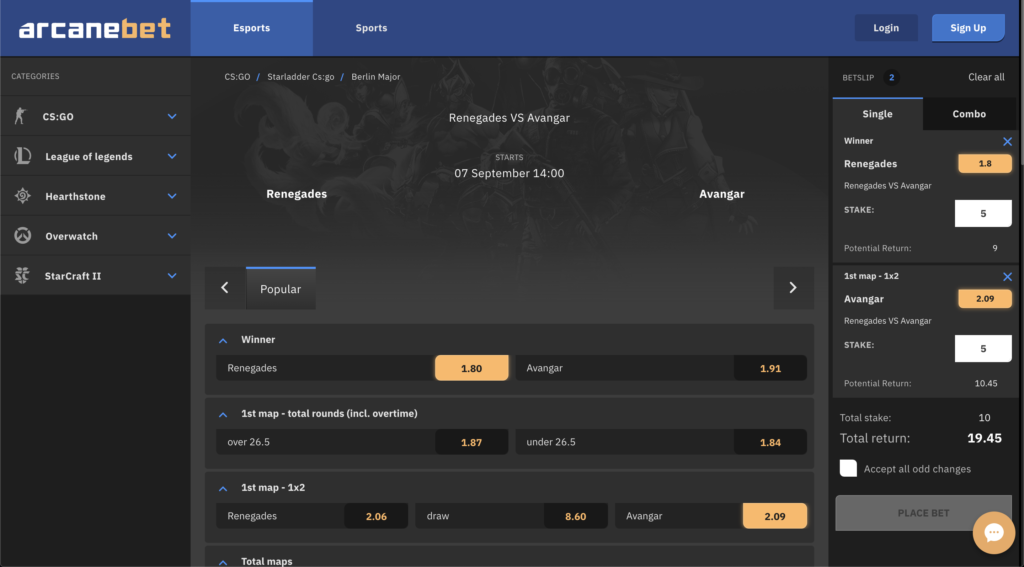 Visually, we're excited for the new ArcaneBet platform. The new colours and more padded user interface offers a much less overwhelming and daunting interface that we feel new and old bettors alike will benefit from. Time and energy has been invested to improve the user flow and the onboarding process too that is greatly welcomed.
We are also glad to still see a solid range of payment gateways supported, available for deposits and withdrawals, including the cryptocurrency: bitcoin.
There is still some small room for improvement though. We still don't have team logos alongside the team names, which is a massive shame, and accumulators are still in development, but on the whole this is a welcome rebrand. The key elements are all there, it's just a matter of micro-improvements now.
Previously we were spoilt with all primary and secondary titles covered, but we now see just CS:GO, Dota, League of Legends and a small handful of others making an appearance. We can only hope that we see this list grow over the coming months, as the platform stabilises, or there just aren't any supported matches as we write this article.
We're excited to see how the platform continues to evolve. With Ultraplay's recent improvements to the Buff.bet platform, followed by this investment in ArcaneBet, Ultraplay are definitely betting heavily on esports. We'll continue to provide updates as the platform evolves, and will be updating our ArcaneBet betting platform review shortly.